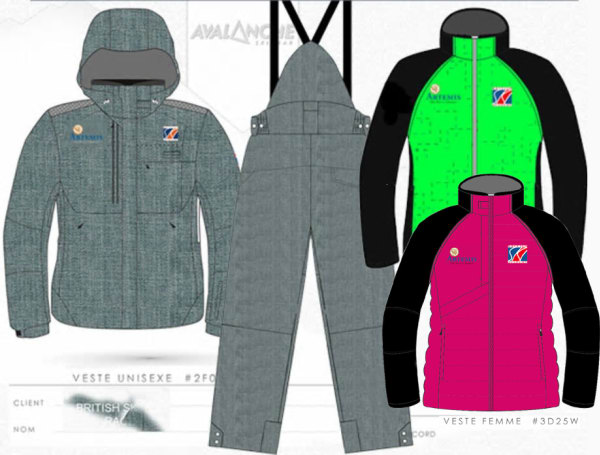 Avalanche British Ski Academy Uniforms, 2019
Jacket and Pants, £360
Jacket only, £250
Black & Green or Black & CeriseTraining Top, £120
Available to all BSA members. Place orders In advance, stock will be available on arrival from season start in Pila, December 2019.
BSA Training/Gym Kit, full set 2019
Delivered within 4 weeks of order, fully branded and named, the new BSA Training Kit, sent to your home address, with BSA holdall included, now available, see Shop-dead.
BSA Catsuits (race suits)
Our catsuits are made to order through Dr. Bobo.
For standard orders of BSA padded or speed suits, or for made-to-measure, please email Dr Bobo direct to place an order. Usually allow five weeks: boris.bolaric@drbobo.eu specify "British Ski Academy race suit" and whether or not you require padding.
Dr Bobo Pricelist