Please find below a suggested Clothing and Equipment List.
BSA logo fitness kit is available to purchase throughout the year, however the Winter outdoor kit has limited availability because of the 6 month order/delivery turnaround.
We no longer supply ski pants, but suggest black, full zip pants that are readily available at ski race suppliers.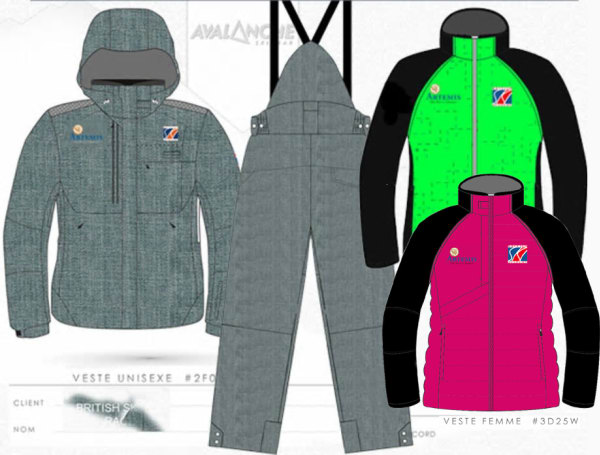 Avalanche British Ski Academy Winter Jackets
Grey Marl Ski Jacket £250
Black & Green or Black & Cerise Training Top, £120
Available to purchase by all BSA Registered Athletes. Delivery is expected for October / November 2021.
BSA Sports and Leisure Kit
Our sports and leisure kit is available to order as individual items or as a package. Please email alice@britskiacad.org.uk with details of your order and to confirm expected delivery.
Clothing guide
BSA equipment and clothing list
BSA Logo Catsuits
We are placing an order for BSA Logo catsuits at the end of September.
- Suits must be paid for before the order is placed
- Because the suits are made to order and are customised, they are non-returnable
- We will be looking at new kit design for the 2022/23 season and whilst we don't plan any major changes, the catsuit designs available next year may differ slightly from this design.
Pricing on the left is for Junior (Childrens) sizes and is by height
Pricing on the right is for Adult Unisex sizes.
Please contact info@britskiacad.org.uk if you would like to place a Catsuit order.