Welcome to The British Ski Academy - BSA
The BSA is the UK's most successful junior Alpine race training centre. While many young ski racers achieve excellent results for other clubs with spells at the BSA, those who train exclusively under our banner have reached the top of the sport in the UK and are closing in on the international gold. See Achievements.Young ski racers are professionally coached and educated to their full potential - at the BSA we develop self-reliant and responsible young people.
After 20 years in the Chamonix Valley we have moved to the Aosta Valley, and for the second take over the Hotel Miage for the 2018 winter season, offering early to late season training with slopes at well over 2000m, varied terrain and extensive snow-making. Our new base provides space and comfort in a beautiful setting less than a kilometre from the ski gondola to Pila. We are indebted to our sponsor, Artemis Investment Management for their continued support as we settle in the Italian Alps.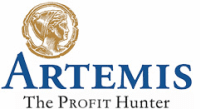 For all out trainees the target is to join the senior level of the sport fully prepared to compete. The International Ski Federation (FIS) allows racers over 15 to join the senior international ranking lists. Our purpose is to maintain optimum educational support of our young racers heading towards their GCSE's while sustaining an elite athletic programme. Students attending BSA in 2018 will benefit from our continuing commitment to exceptional tutor:student and coach:athlete ratio.
The 2018 coaching programme is headed by top US coaches Rob Worrell and Doug Elsey. See Profiles, On the schooling side Penny McLennan continues as senior tutor and head of school and education liaison. Our students have gained excellent grades in their end of year exams, demonstrating that with hard work our athletes continue to excel at both sport and school. In charge of pastoral care, chief housemum Louise Carus is joined by BSA ski mums Martine Laughland, Tereza Morgan and Sally Hodson.
Whether you are returning to the BSA or considering a first trip, we are here to make sure your racers receive the best quality input in a friendly and exciting programme.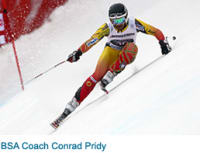 The BSA would never have grown to become a hub of UK children's ski racing without the commitment and kind support of many. At this juncture, we would give special thanks to Angus MacDonald and Anthony Travers. Tony and his wife Mary Anne are the most understanding and generous landlords imaginable. For six years Angus has made great contributions to the Rannoch Highland Bursary, a fund he set up for deserving Scottish racers to attend the BSA. (When the Scottish team return to les Houches with coach Ross Gardner, it's rare now to see an unfamiliar face.) Thanks also to Bill Aitken and Tim Noble, who have also give generously of their personal time and capital to support the Rannoch Fund and its splendid work.
Here's to many more winters launching little British speed demons down Alpine slopes!
Malcolm Erskine, BSA Programme Director