Welcome to The British Ski Academy - BSA
2018 has already been a landmark year for the British Ski Academy with former trainees filling all GBR Alpine spots at the Winter Olympics. In Dave (Rocket) Ryding's early FIS career we helped him move up to the national teams. As for Charlie Guest, Alex Tilley and Laurie Taylor, between the three of them they clocked up two hundred weeks of development training with the BSA. And now Dave has set the British men's record for World Cup top ten finishes and is regularly threatening the podium, while Laurie will be starting just outside the top 30 for Men's Slalom next season and Alex has notched up four top twenty World Cup finishes and will now start in the top 30 for Women's GS.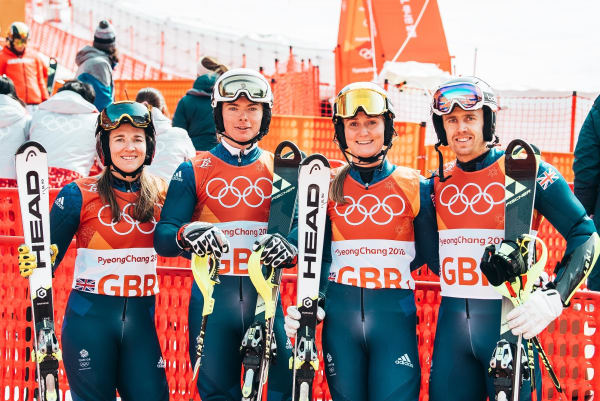 In 2018 our FIS team won four out of five overall trophies at the British Junior Alpine Ski Championships and in the Children's Championships our U16s won best combined team. Zak Vinter spent the winter with us and is now ranked fifth in the world for Men's Slalom at U21 level. An outstanding achievement for a British athlete on a club-and-academy programme. Well done Zak, Glasgow Ski Racing, Coach Simone and the BSA.
We are indebted to our sponsor, Artemis Investment Management for their support of our programmes in the Italian Alps and throughout the year.