Always a popular start to the season, our full day training race camp in October is a great way to keep your Alpine programme simmering.
Accompanied Flights - dates TBC
Race camp not yet open for booking
2017 information below
There are options for the full course without travel and living out training by the day. See booking form for prices and details.
Kit transport available from the UK for bags and ski bags delivered to the BSA, price £70. After the Autumn camp we can return or store ski equipment at the winter base, Hotel Miage in Aosta, ready for the 2017 ski season.
With booking forms we also require 2018 registrations (if not completed already) for BSA Registration Pack, go to: Applications
FIS Racers, If not already contacted, please get in touch with office regarding ENL events in Belgium and Lithuania.
New Families
If you haven't yet discussed the programme and the registration process (application) please call us at the UK Office for an overview of the race camp and how we work.
Race Camp overview - out of winter season
For 20 years we have provided a comprehensive programme of school holiday training camps outside the winter season, on top of full winter season training with tutorial support.
These camps have been highly successful and the BSA has become the leading supplier of children and junior racers to the UK's national ski teams. Not every racer can make it to the top of the sport, but if you are interested in skiing faster and climbing the ladder to peak performance then these camps are for you!
Please note that the training is for skiers at a fair level of ability for their age. If you would like to discuss the standards of skiing expected please call Malcolm Erskine on 020 8399 1181.
Insurance Links
snowsportenglandinsurance.com and our latest recommendation for ski training and specific race cover, http://www.ski-insurance.co.uk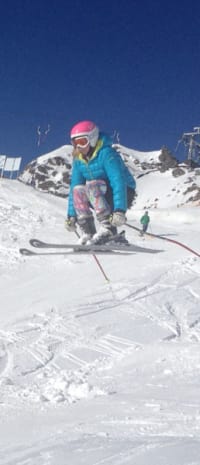 Winks, January 2014